Marshall A. Brown, PCC
Intuitive, Connector, Outgoing, Sincere, Honest and Results-oriented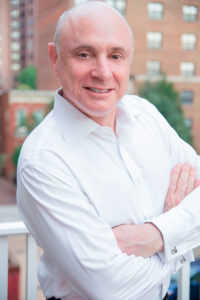 An executive leadership coach known for his passion for personal growth, Marshall Brown has a laser-like focus on results.
In 2000, he founded Marshall Brown & Associates LLC, now a leading international coaching and leadership development company, and which has flourished by the overarching principle: Everyone has the capacity to succeed.
Through his intuitive and unique coaching techniques, he enables people to harness their inner power and unleash the champion within. As a result, he has helped individuals, teams and organizations sharpen their skills, reaching optimum performance. Everything he does is results-driven and success-oriented.
In all coaching sessions, Marshall's goal is to help clients "Get clear. Get focused. Get ahead. " This applies to whatever objectives or resolutions they want to tackle, whether it is a new career, business or personal endeavor.
Marshall challenges individuals and organizations to function at peak by improving staff performance and synergizing leadership teams. A number of his clients have experienced radical organizational success after, with his help, they have created a clearer, more focused path to their goals. Additionally, he has been able to help individual entrepreneurs experience quantum leaps in growth and profit, despite economic uncertainties and market fluctuations.
Marshall's outgoing nature and ability to help people connect has allowed him to facilitate staff and leadership development programs, resulting in immediate and long-lasting results.
In the words of one client: "Without a doubt, having Marshall Brown work with our staff was a turning point in our being able to better communicate and work as a team. I would highly recommend Marshall as a consultant in any number of situations involving team building, communication strategy and professional coaching. Marshall's expertise, along with an outstanding presentation style, allows participants to feel comfortable, gain knowledge, and improve in their jobs."
As a recognized expert in the field, he has mastered the ability to awaken a person's desire to succeed. He uses this desire to help people identify their strengths and uncover latent abilities that could be used to achieve their life goals. A recent client, who landed a CEO position after coaching with Marshall, said. "Marshall Brown was my coach, supporter and cheerleader through my recent career search. He made me examine what I truly wanted for the next success. He challenged the way I presented myself. Working with Marshall was absolutely the right move. If you want to be authentic, confident and a leading candidate in your next search, Marshall will get you there."
Accredited by the International Coach Federation (ICF), and trained by the Coaches Training Institute (CTI), he has taken his place as one of the most respected coaches today, sharing his expertise in interviews with ABC and Fox News, CEO Update and WUSA Channel 9 in Washington, D.C.   His writing has also been featured in a range of professional publications, including Associations Now Magazine, Associations Trends and Bottomline News Briefing. As a leader in the field, he is sought internationally, facilitating learning and development programs with the endorsement of USAID (United States Agency for International Development) to various groups throughout Africa, Asia, Central America and South America.
Giving back to his professional community, Marshall has served as board president of the D.C. chapters of both the Association of Career Professionals International and the International Coach Federation, from which he holds the Professional Certified Coach credential. Marshall shares with you his dedication to values, core competencies, and the International Coach Federation's code of ethics.  He is also an active member and volunteer leader for ASAE-the American Society of Association Executives.
Marshall's own professional experience is diverse, ranging from sales and marketing in Fortune 500 companies to positions in association management. He has worked with individuals and teams in both for-profit and nonprofit settings, including associations, government, technology and health care.
A native of Pittsburgh and now residing in Washington, D.C., he enjoys spending time with his labradoodle Simon, traveling, cycling, friends and family.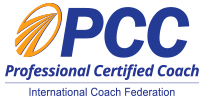 Tya Bolton – Chief Organizer & Business Manager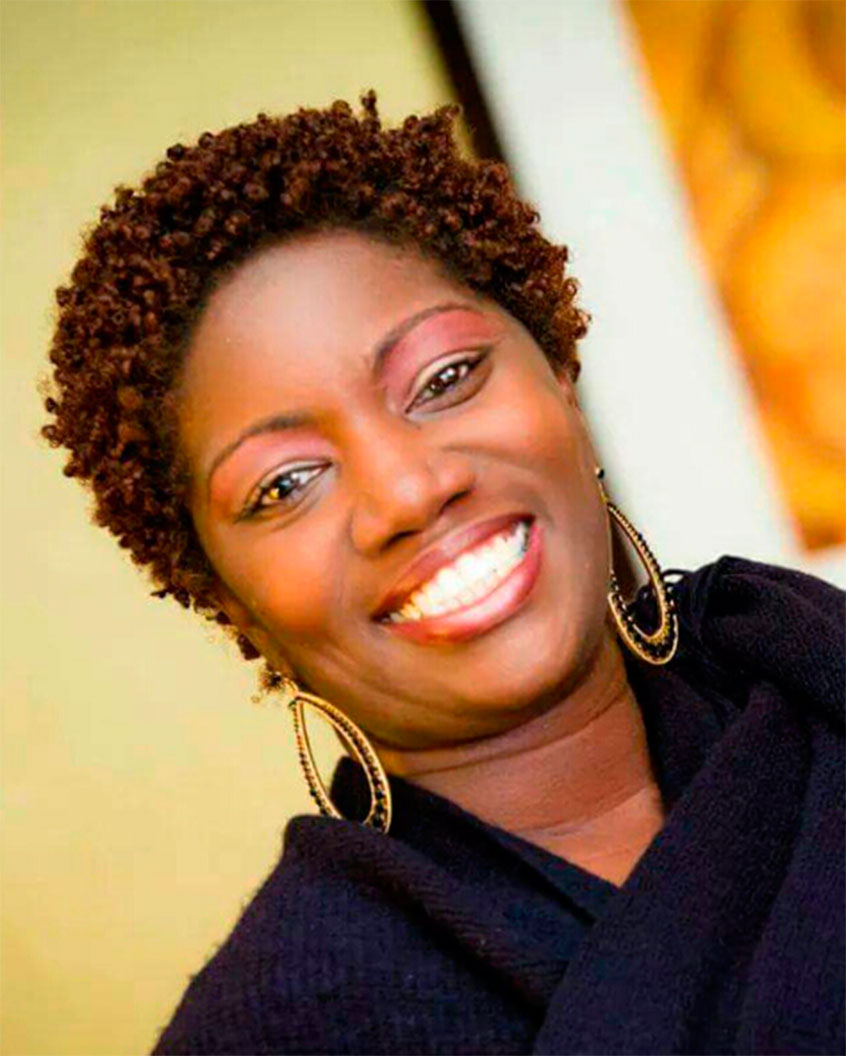 Tya Bolton is the Business Manager for Marshall Brown & Associates. Tya oversees operations, special events, overall strategy and infrastructure. She has over 20 years of experience in the areas of Business and Association Management, Event Management, and e-Marketing.  She's worked in the following industries: career management/ coaching, hospitality, mental health services, and a host of professional trade organizations.
Wearing many hats in the corporate world provided Tya with a very broad skill set and allowed her to be entrepreneurial and manage operations with full accountability.  In January 2006, she founded Exceptional Business Solutions, LLC – an award winning business and event management agency. In 2016, she launched Divinity Affairs and ShanteShops.  With a niche in the coaching industry, she is extremely familiar with the operations, tools and equipment coaches need to be productive and streamline processes.
As a mother, grandmother and entrepreneur, she realizes every moment is priceless and should never be taken for granted.  Tya resides in North Carolina.
E-mail Tya Bolton or call her at 877.410.3249 x201
Alan De Back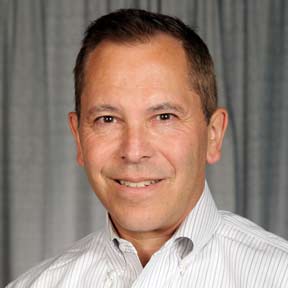 Alan De Back calls himself the "accidental consultant." He started his career as a consultant 15 years ago when the company he served as training director went bankrupt. Finding himself "on the street," Alan began to dabble in consulting. Fast-forwarding 15 years, it's clear that he did find his calling. He has built a successful practice and rarely looked back!
The focus of Alan's practice is on the areas of management and leadership development,communication skills, and career development. His leadership development experience stems back to his previous work as manager of a leadership development program at Lockheed Martin Corporation. Alan also served in managerial roles with Arlington County Government and Rochester Institute of Technology. Among the organizations that Alan has served are American Management Association, American Psychological Association, Association for Talent Development, Bristol-Meyers Squibb, Children's Hospital of Philadelphia, Neustar, Serco, United States Departments of Commerce, Defense and Treasury, and Veterans Affairs.
Alan is a true believer in professional development and has long been active in the Society for Talent Development (ATD). He served on the Board of Directors of the Metro DC ATD Chapter, and also served the Chapter as Director of Career Services. Alan is also a published author with publications including Get Hired in a Tough Market (McGraw-Hill, 2009) and Marketing Your Career Brand (ASTD Press, 2014).
R. Anne Hull, M.Ed.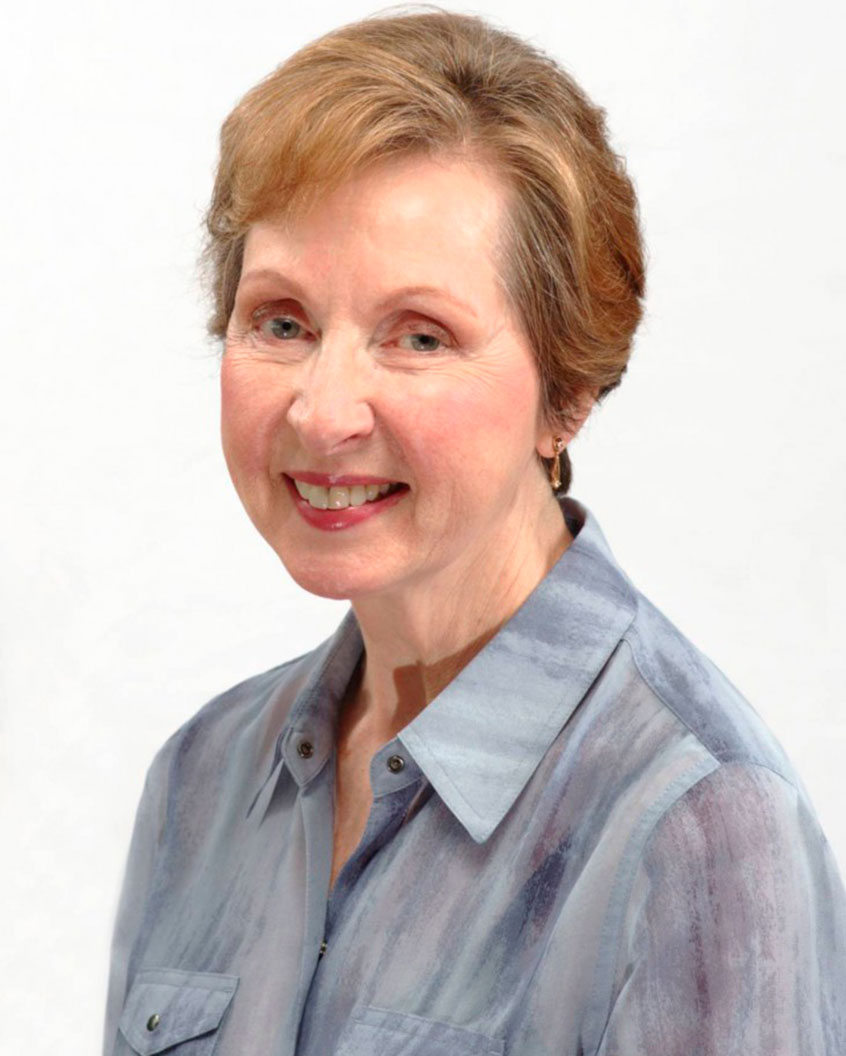 "When I grow up, I want to be a…" I've been fascinated with how people get into their careers since I was in high school. I studied the career theories but I still search for the spark that propels people into seeing how their work contributes and makes a difference in the world. And if that work doesn't satisfy them, I help them to find a better fit. It's a blast to currently work with the talented people at NASA Goddard.
I love creating the magic of theater and am involved in community theaters both backstage and on stage. Using a bit of stage craft and drawing upon models from the fields of organization development, performance management, career management, and instructional design, I deliver leadership and career management courses for Fortune 500, non-profit, federal agencies and universities and present at national conferences. I co-authored Winning Strategies for the Mature Job Seeker, and the CareerScope program for American Association of Applied Sciences (AAAS) and was affiliated with a national outplacement firm for twelve years. I've grown up, and combine work and travel to continually expand my horizons.
Michelle A. Riklan, CPRW, CEIC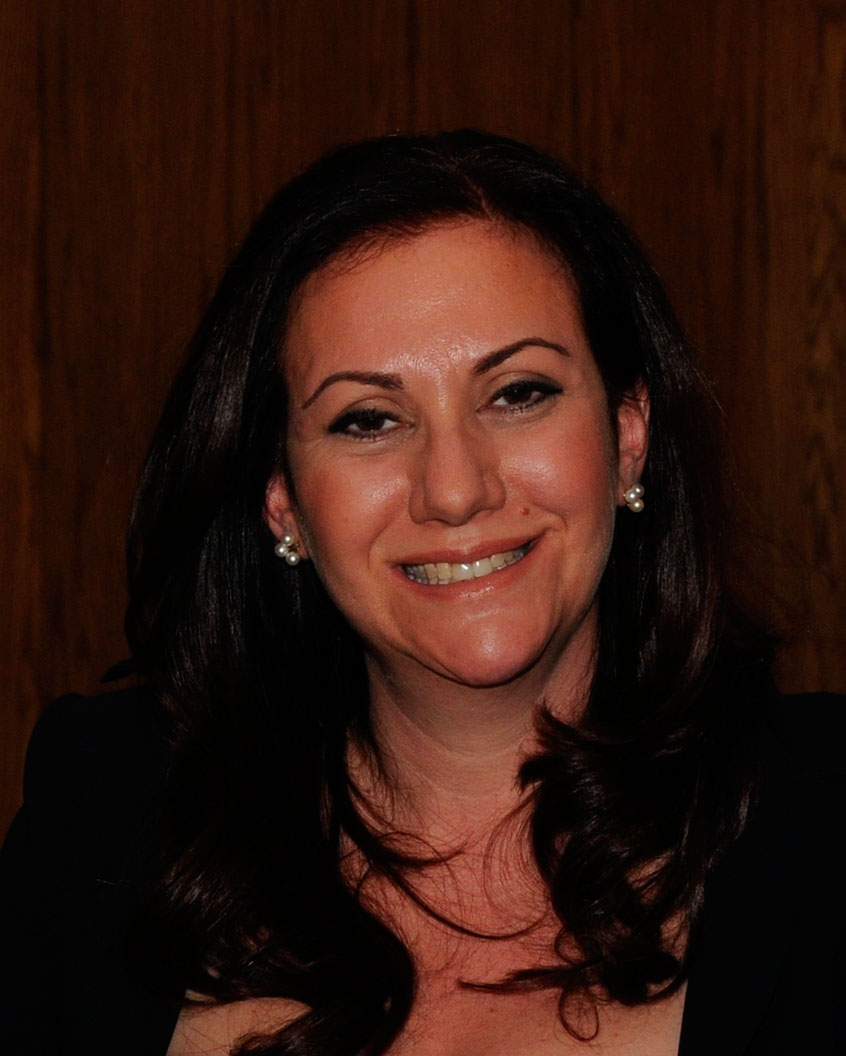 Michelle A. Riklan holds a B.A. in Theatre, English Literature and Speech Communications from Hofstra University. While beginning her corporate career, she pursued and completed a M.A. in Speech and Interpersonal Communications from New York University where she also served as an Instructor in Voice and Diction/Public Speaking. Utilizing her education and presentation skills, she continued a career path in Human Resource Management and worked at prestigious companies including Sony Corporation and John Wiley & Sons Publishing. Her generalist background is all inclusive, but her areas of expertise include employment, employee relations and training/development.
With a combined 20 years of in-house corporate and targeted consulting experience, Michelle has serviced large corporations as well as small businesses and individuals in all aspects of Human Resources and Career Management.
As an international award winning Certified Professional Résumé Writer and Certified Employment Interview Consultant, Michelle has written hundreds of résumés, been published in résumé/career books and coached clients through all phases of the job search. Her résumés get results! Michelle is also a co-founder of Self Improvement Online, Inc.
Madelyn Roche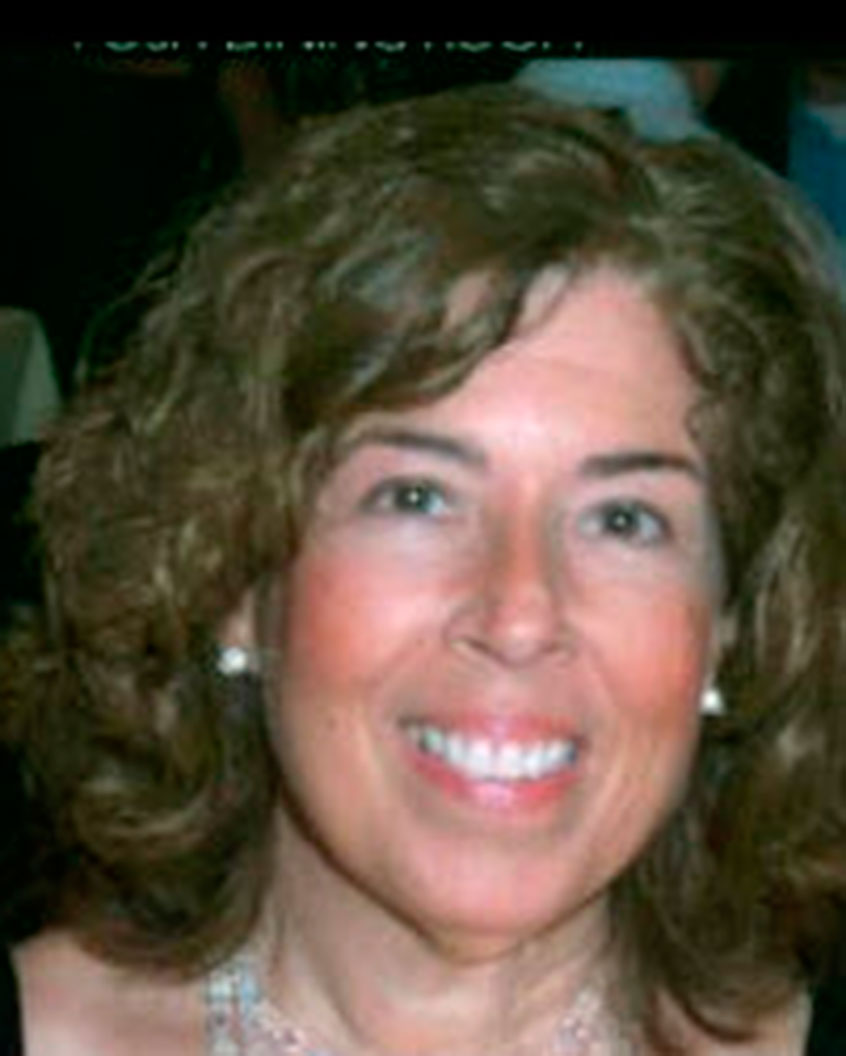 I consider myself a strong coach who is not afraid to speak the "hard truth" with my clients, and I do so with respect, warmth, and the client's best interest at heart. There are many things I enjoy in my life, but coaching is my passion.
I am a certified coach and have my training and certification with Coach's Training Institute. I also attended CTI's year-long advanced leadership training, the Co-Active Space Leadership Program. I was privileged to train directly with Laura Whitworth and Karen Kimsey-House, the cofounders of CTI. My next step was to obtain a certificate in Organization & Relationship Systems Coaching from the Center for Right Relationship. Most recently, I was certified to administer the data-driven assessment tool, the Team Diagnostic™, which is managed by Team Coaching International.
My training and work in these areas have provided me with the tools and insight needed to coach individuals, teams and organizations so they can improve their daily experiences and more readily achieve their important goals.
I have thoroughly enjoyed all my work and my clients. I have had the good fortune to develop and deliver experiential teambuilding workshops for a wide variety of organizations, companies, associations as well as the Federal Government. My clients have included CEO's, physicians, nurses, administrators, marketing professionals, CFOs, CIO's, COOs, Chief Clinical Officers, association professionals, authors, lawyers, and executive assistants.
Nana Hovhannisyan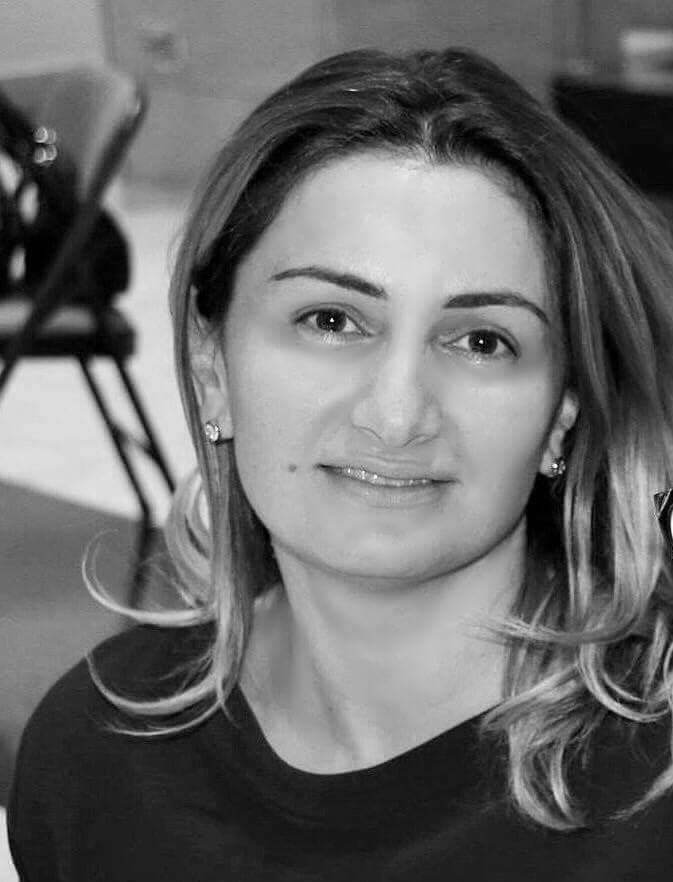 Nana Hovhannisyan is a business consultant and executive coach with more than 17 years of experience in leadership, human capital management and organizational development. She has extensive experience with SMEs, multinational corporations, government agencies, and international organizations. Currently, Nana is leading her own consulting company, 8.18, consulting, supporting leaders to bring transformational growth in their organizations. She is a trainer for EBRD Women in Business, Mentor in US Embassy Women's Mentoring Program, member of IMC and ICF, internationally certified coach and trainer with more than 2000 hours of coaching, consulting and training in Armenia, Russia, Romania, Georgia, and Tajikistan.
Save
Save
Save
Save
Save