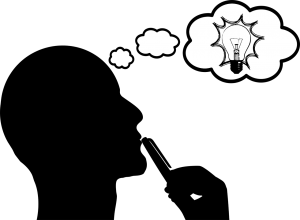 As a follow up to my last blog, I believe that there are even more benefits to participating in a Mastermind group which is why I am continuing the list today. Without further ado, let's take a look!
Feedback – In life, there are common issues that are bound to arise whether it is with running a business, changing careers, or simply trying to make ends meet. Regardless, having people who may have been through these problems can be invaluable. In the group, there is always the same goal to grow personally and professionally and become more successful so you will be guaranteed help in some way or another.
Accountability – When you brave the world alone, there is very little accountability for actions. However, a mastermind group will look to change this by setting objectives at the end of every meeting. If the targets are not hit, you will be held accountable which should improve your discipline as well as keeping you motivated.
Improve Confidence – With the help of other members, you will start to make huge decisions in your life and for your business, which will allow you an improved confidence. Once you have more confidence, this will show to everyone in the same room and will soon spread to those that you can influence.
Expand Skills – When you attend meetings for your group, you will be meeting with all different types of people who all have different skills and perspectives to offer. With any luck, each member will specialize in something different, which will allow you to interact and expand your very own skill set. When you attend your very first meeting, you will see that there is a very special atmosphere to be experienced. In some ways, it is like being back in school again because you have peers who are pushing you to become even stronger. As you continue to challenge each other and raise the bar, you will soon see an improvement in your performance.
Help Others – So far, many of the benefits have been focused on what you will see in return of your investment but there is also a flip side to this since there are many other members. When you contribute an idea that gets taken forward and helps someone to increase his or her happiness in life, it can be a great feeling. When you help others, you also know that you will see the return of this at some point in the future.
Summary – As you can see, there are some amazing benefits that you will get from joining a mastermind group. Besides gaining business ideas, having many voices of reason, improving your confidence, having accountability, and expanding your skill set, you will have an opportunity to spend time with influential people and this will have a profound influence on both your personal life and your business. Amongst other things, you will make small changes, which can be a great way!
Interested in joining a Three-Month Mastermind group that I will be facilitating starting in June? In this group, you'll learn how to be more strategic by setting SMART goals, brainstorming together, and you'll receive a private coaching session from me each month. You'll get three hours of strategy monthly, checklists, resources, networking, and more. Sign up by April 30th for an instant $100 discount. Want more information? Visit our 2017 Mastermind Group page, or call me at 202.518.5811. I invite you to share this with your like-minded colleagues.
Here's to your success!!